COVID-19: Click here to know the latest list of travel restrictions by nation, updated daily
Statistics
Launch date:
27 August 2021
Number of passengers:
175
Number of crew:
60
Speed:
12 Knots
Length:
269 Meterss
Width (beam):
59 Meterss
Tonnage:
2700 tonnes
American Cruise Lines is pleased to announce the newest ship in our revolutionary series of modern riverboat series. American Melody will begin its inaugural season on the Mississippi River in the summer of 2021 and was specifically designed to navigate this region.
American Melody features panoramic views throughout, including an impressive four-story glass atrium in the center of the ship. Ranging from 250 to 650 square feet, all of the spacious staterooms feature full-size bathrooms, roomy closets, and private balconies where you can enjoy daily breakfast room service. As with her sister ships, American Melody will also offer the Back Porch Café for casual dining, an option that has been very popular with our guests.
The new ship also features many spacious lounges, where you can share the day's adventures with fellow guests, as well as an onboard fitness center and yoga studio. At the end of each incredible day, unwind in your luxurious Grand Suite or Veranda Suite and enjoy "suite treats" which have been delivered to your stateroom, such as mini cheesecakes or chocolate-covered strawberries.
Experience the American Melody for yourself on the Mississippi River in the summer of 2021.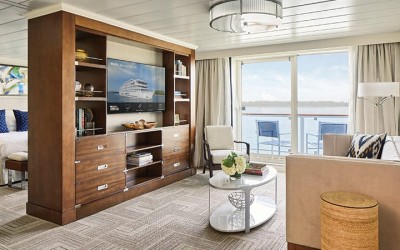 GS
On the decks :
Cabin size:

m²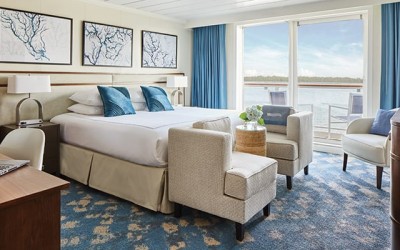 VS
On the decks :
Cabin size:

m²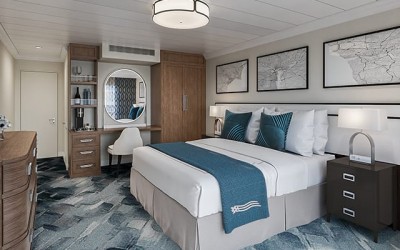 AAM
On the decks :
Cabin size:

m²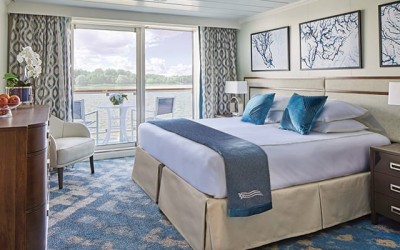 AAC
On the decks :
Cabin size:

m²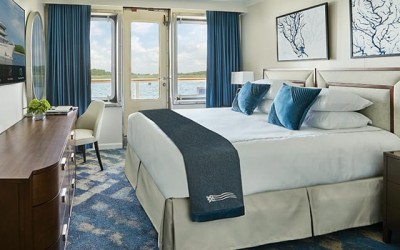 AAR
On the decks :
Cabin size:

m²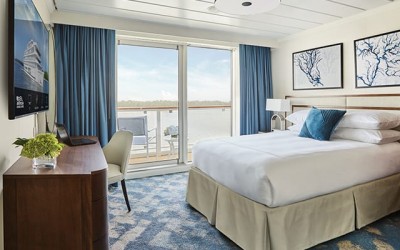 S
On the decks :
Cabin size:

m²